Training Drills are a convenient way to practice against GTO and improve your game. Instead of setting your Training session manually every time, you can save your Drills (custom settings), so the next time you can access them with one click.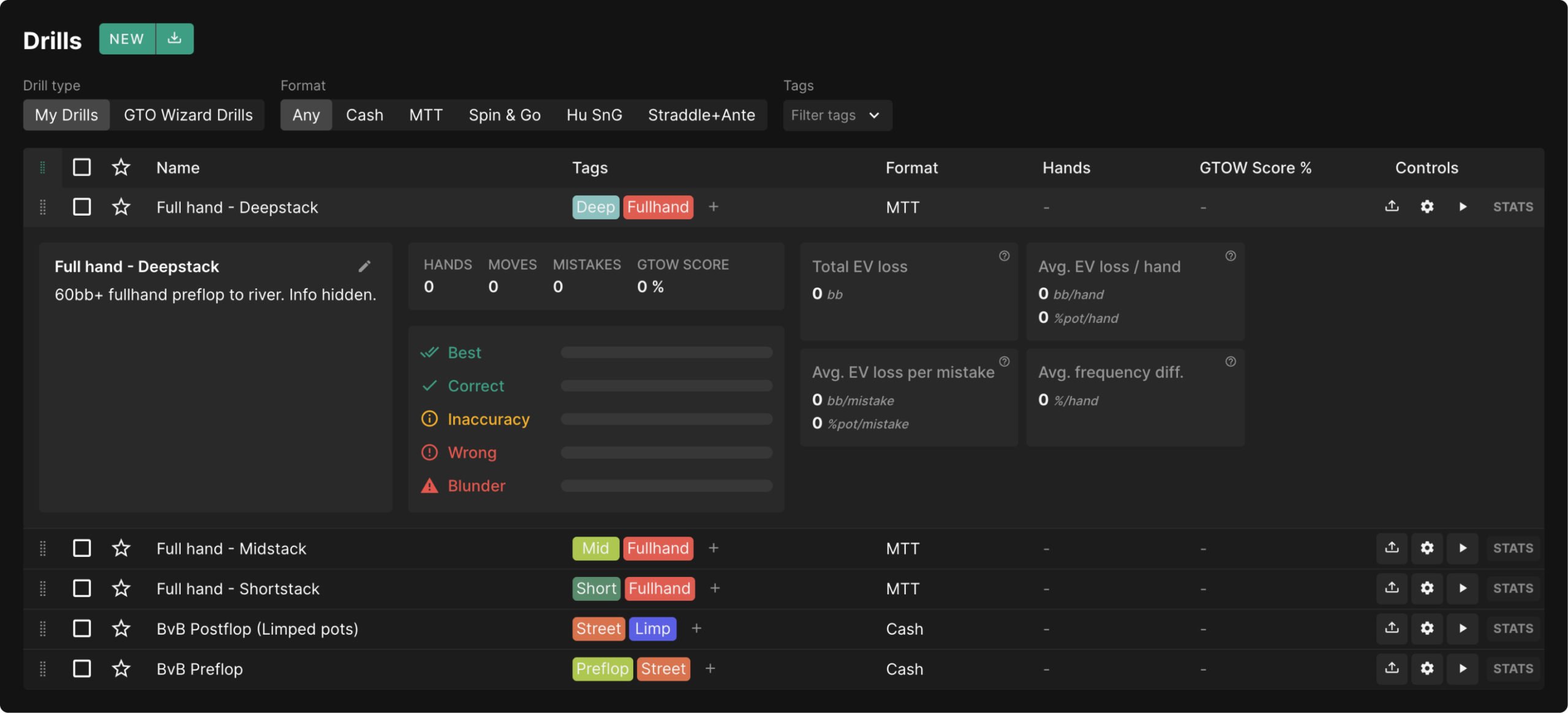 You can access this page from the Practice Menu dropdown at the top of the page, from the GTO Wizard's dashboard, or by selecting "Manage Drills" in the Trainer.
There are two types of Drills:
My Drills: – User-created training drills
GTO Wizard Drills – Default training drills
If you're not sure where to start, we recommend trying the default GTO Wizard drills. If you want to customize and make your own drills, select My Drills.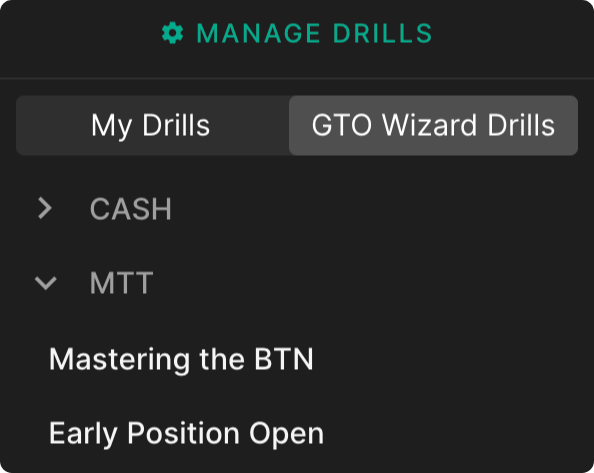 The new Drills page allows you to organize your drills using tags. You can filter, sort, edit, rearrange, and view the performance stats of your drills!
Tags – The ultimate organization tool
Now you can create and assign tags to your drills! Select the + symbol next to your drill to assign or create tags. You can customize each tag's color and name by selecting the three dots next to it.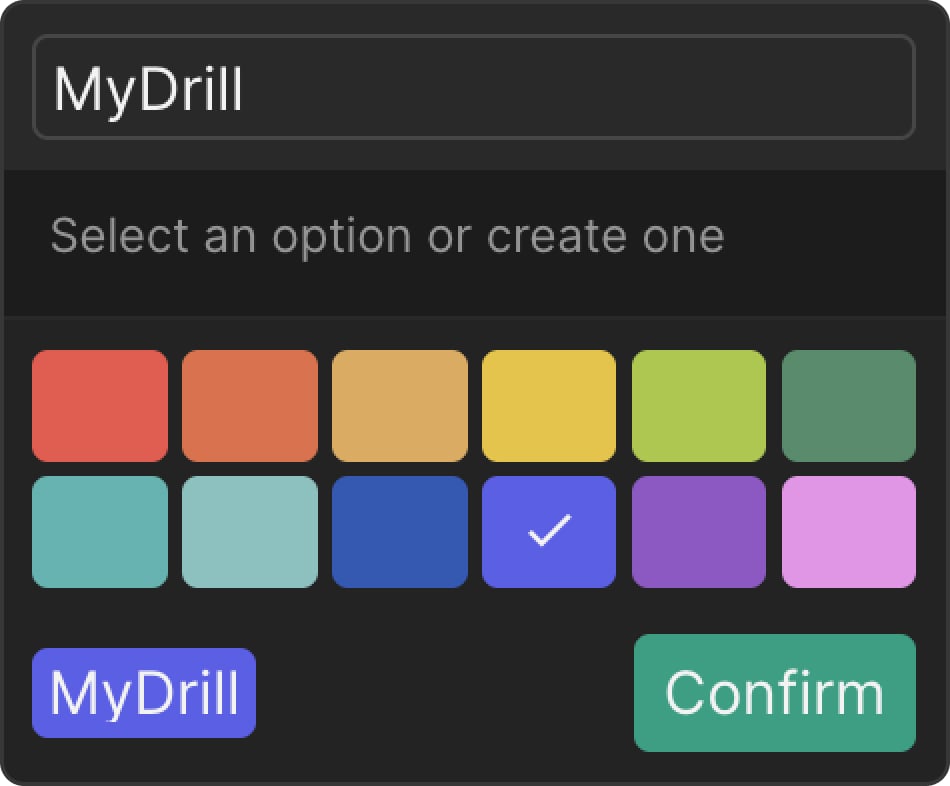 Filter for specific drills by applying tag filters using the "Filter Tags" dropdown above the table. You can choose to match "All Tags" or "Any Tag". All tags mean you'll filter for drills that have all of the searched tags. Any tag means you'll filter for drills that have any of the searched tags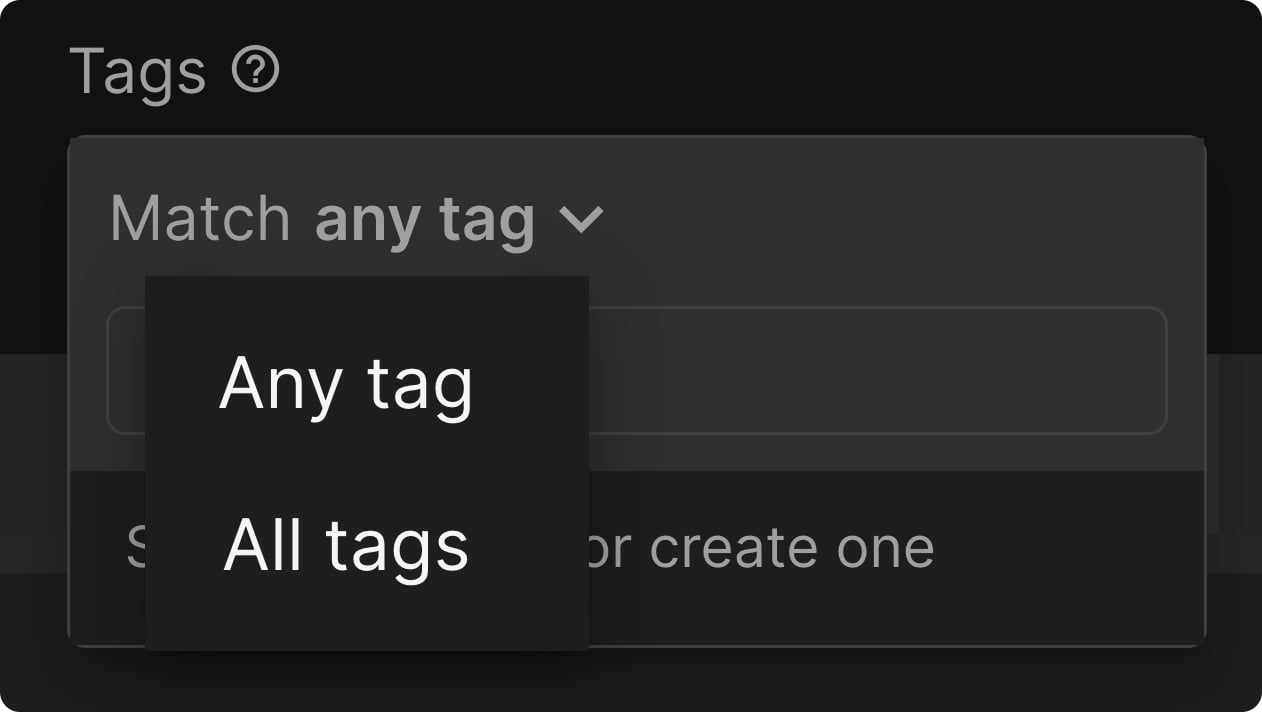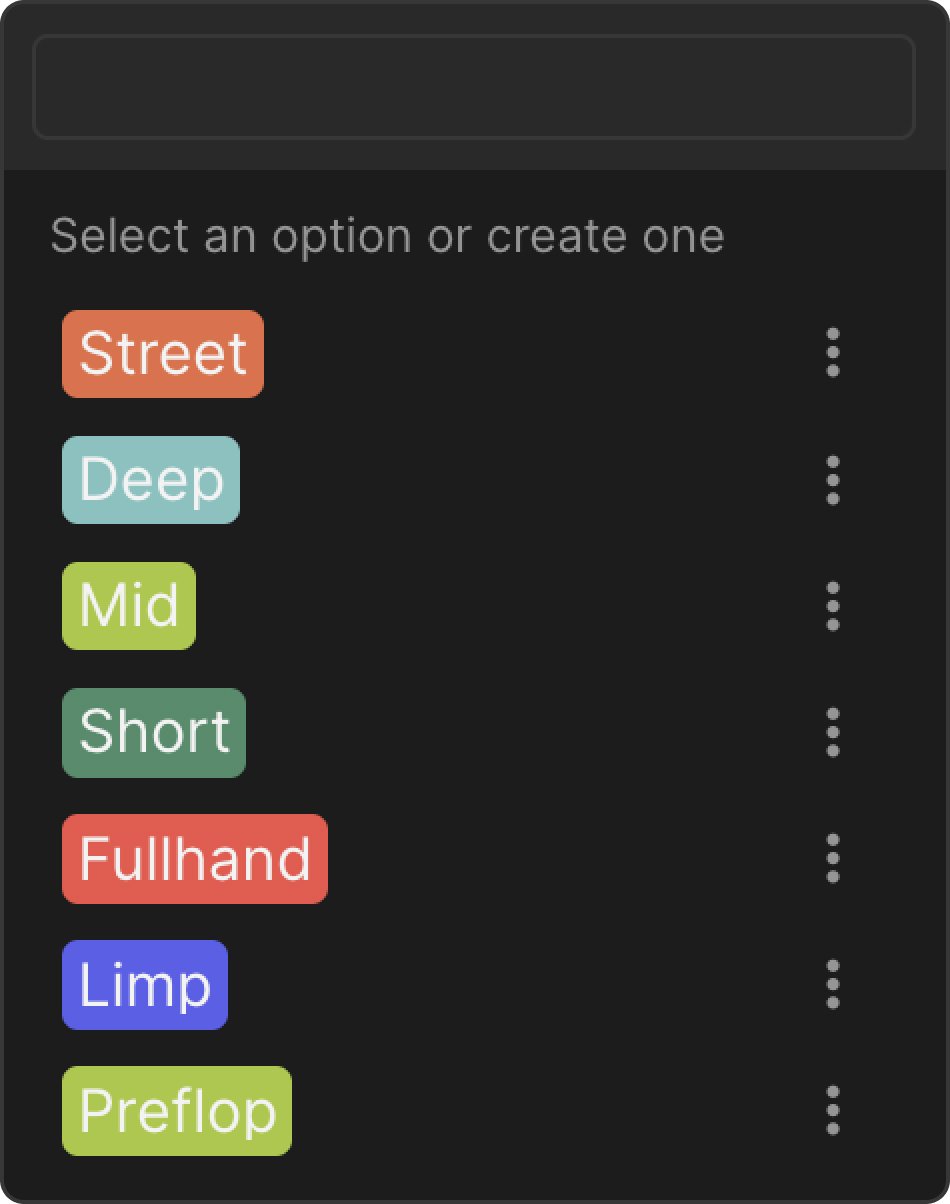 You can sort drills by name, format, number of hands played, and GTOW Score% (performance).
You can share drills with friends using the Import and Export functions! To import a drill, select the import icon at the top of the page next to NEW. To export a drill, select the export icon in the controls of the drill. The controls section is also used to edit drill settings or practice them.
Select the STATS button on the right to view a detailed breakdown of your performance in that drill. This is a great way to find which spots need work and plug your leaks!

Each drill has a set of controls indicated by these icons: